I am excited to be showing my Painting "Skull with Hat" at the
"FRESH HONEY Group Show"
at the Hive Gallery opening this Saturday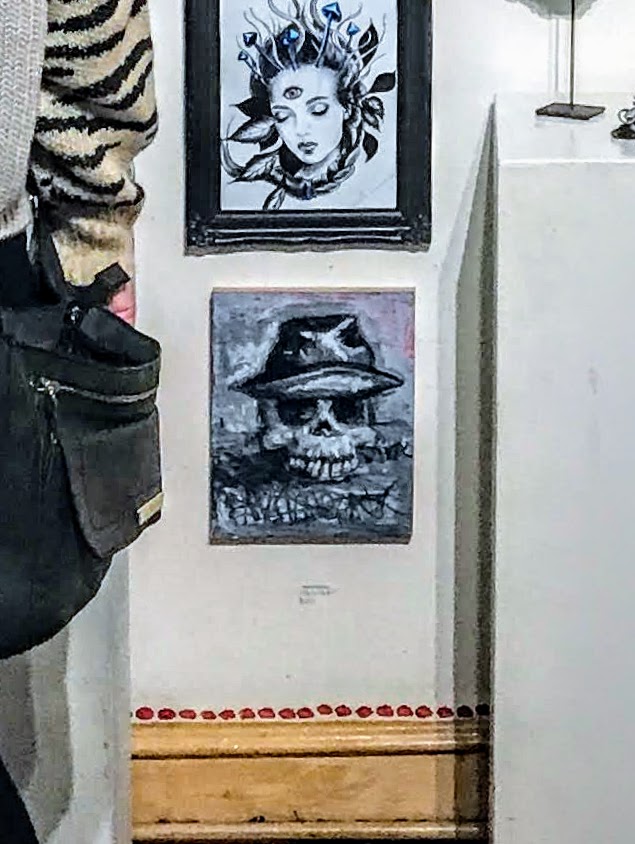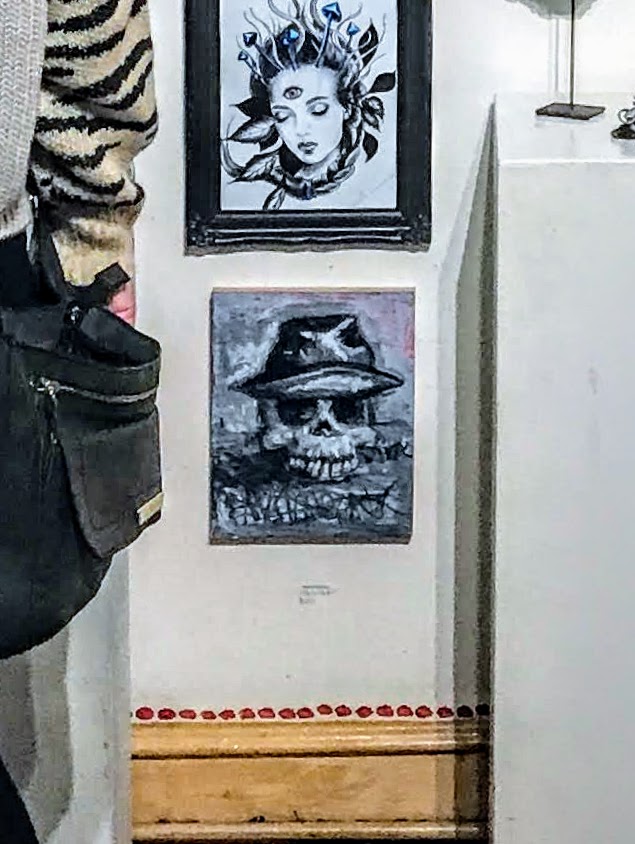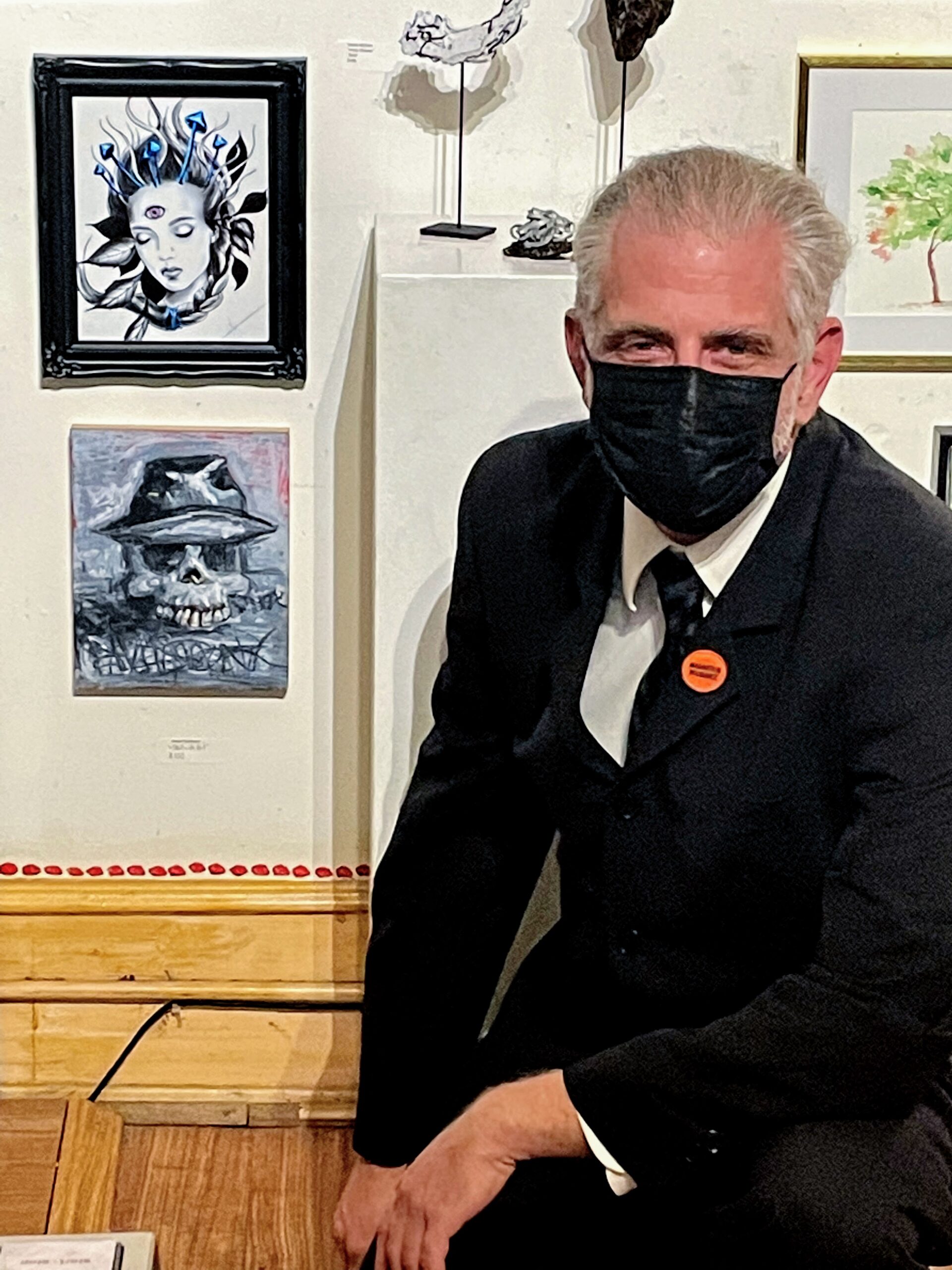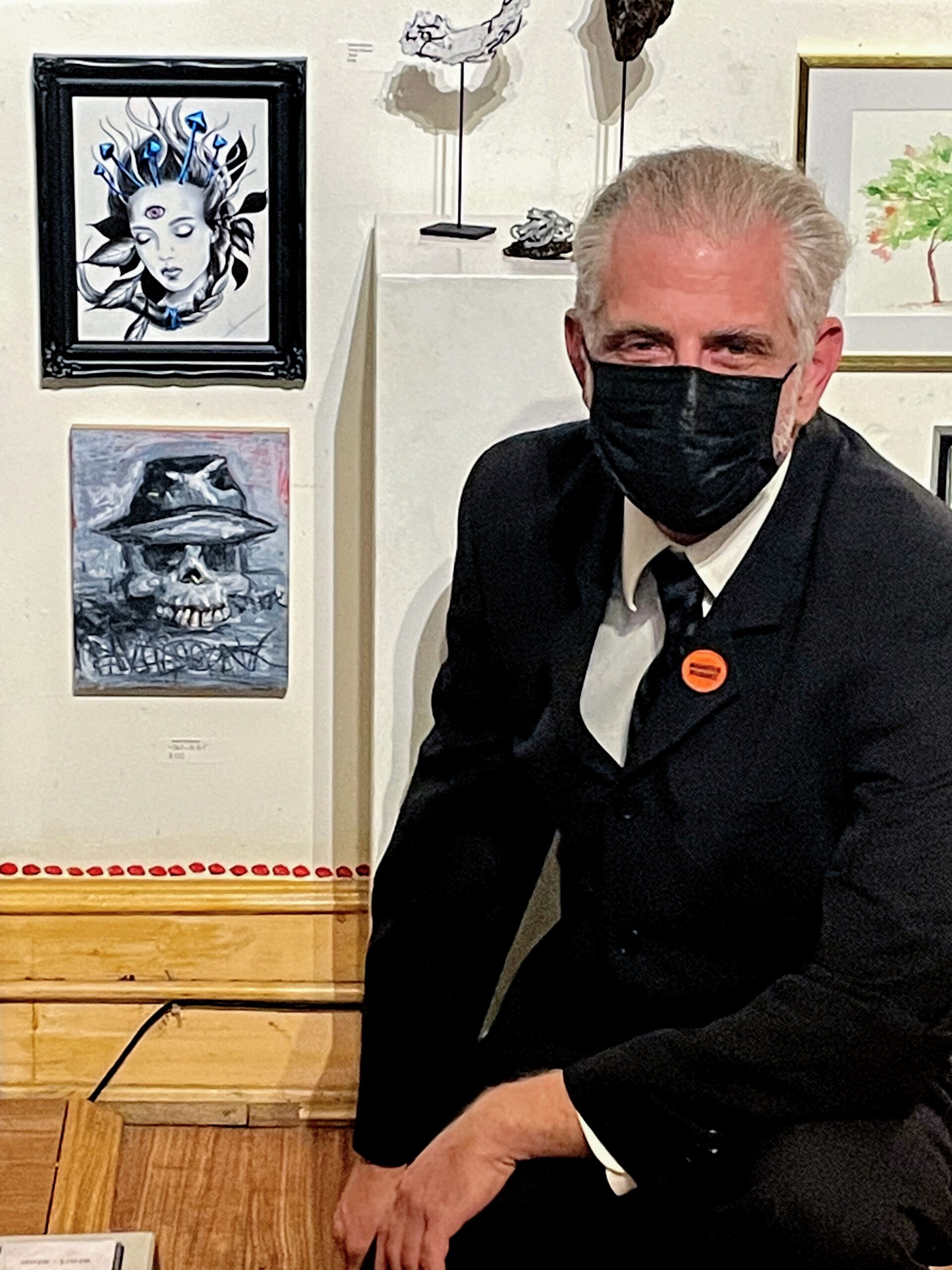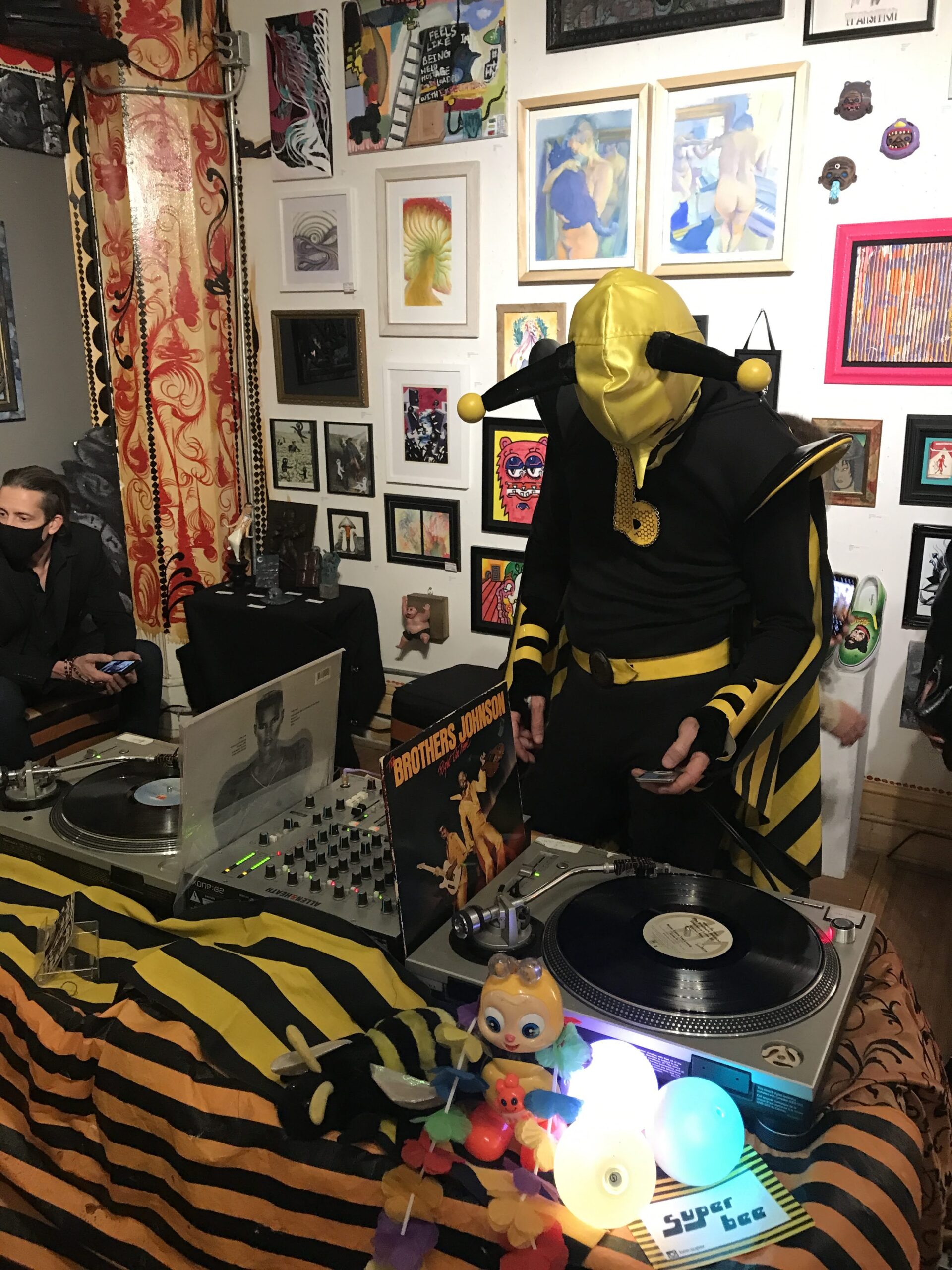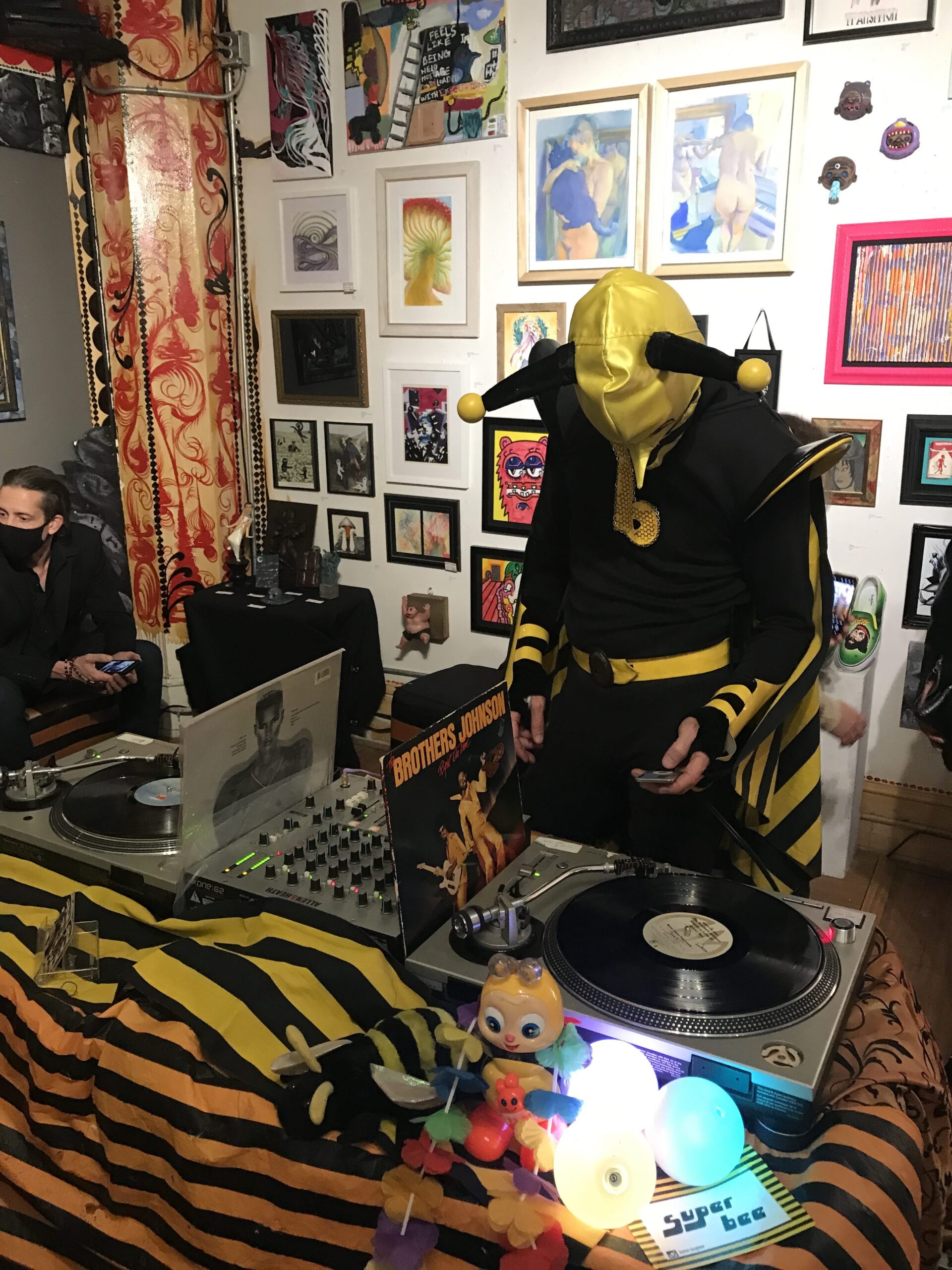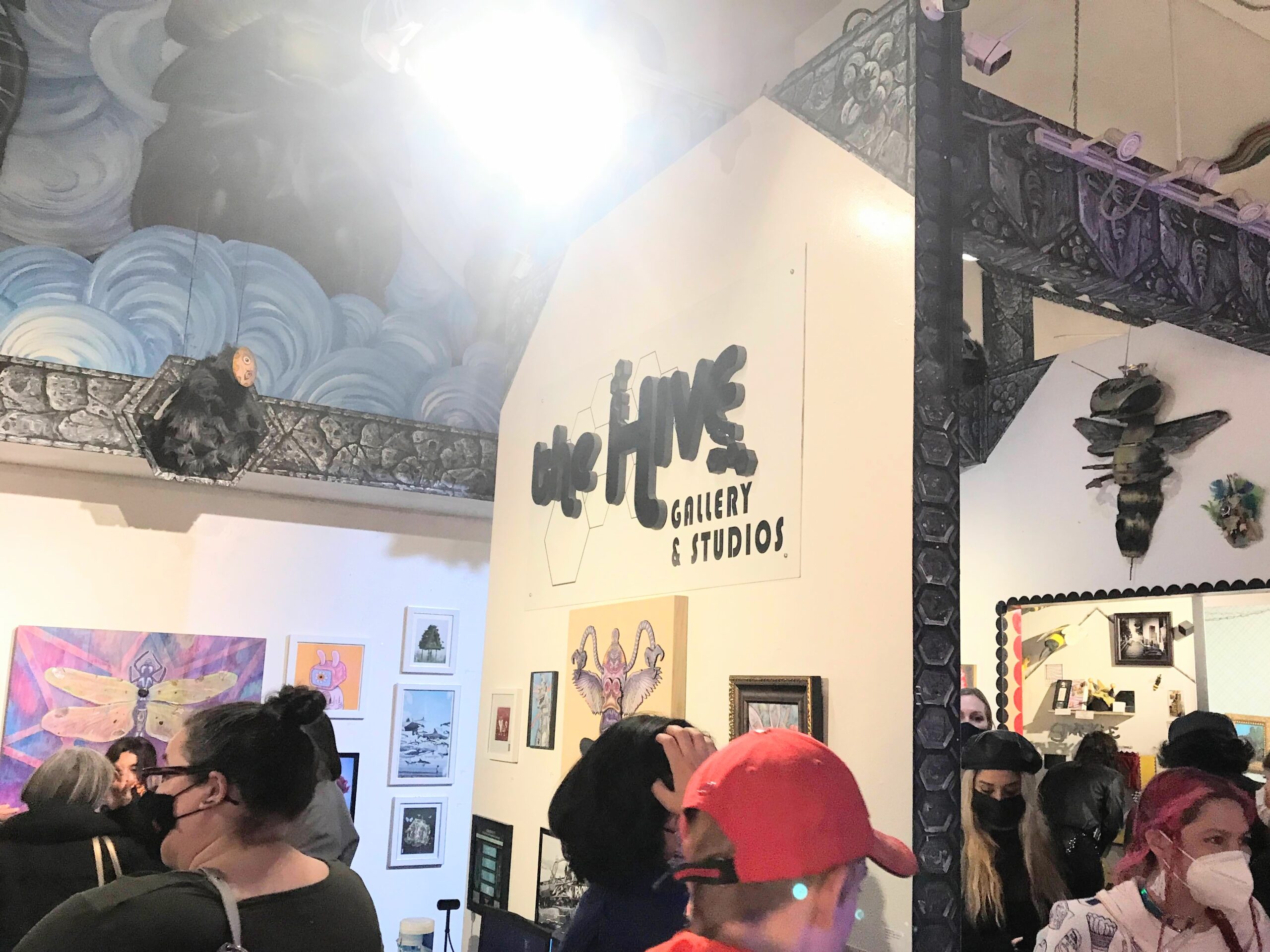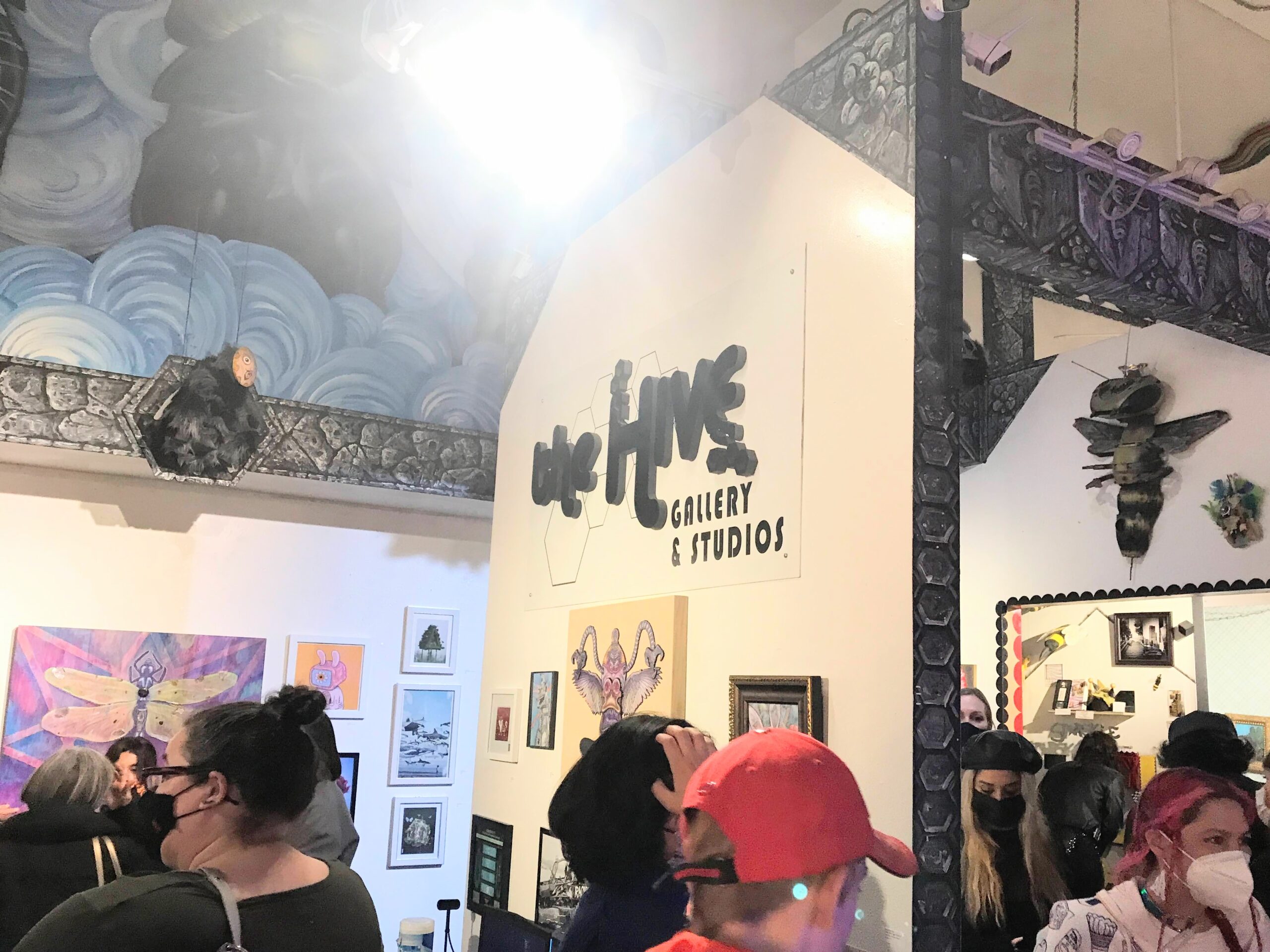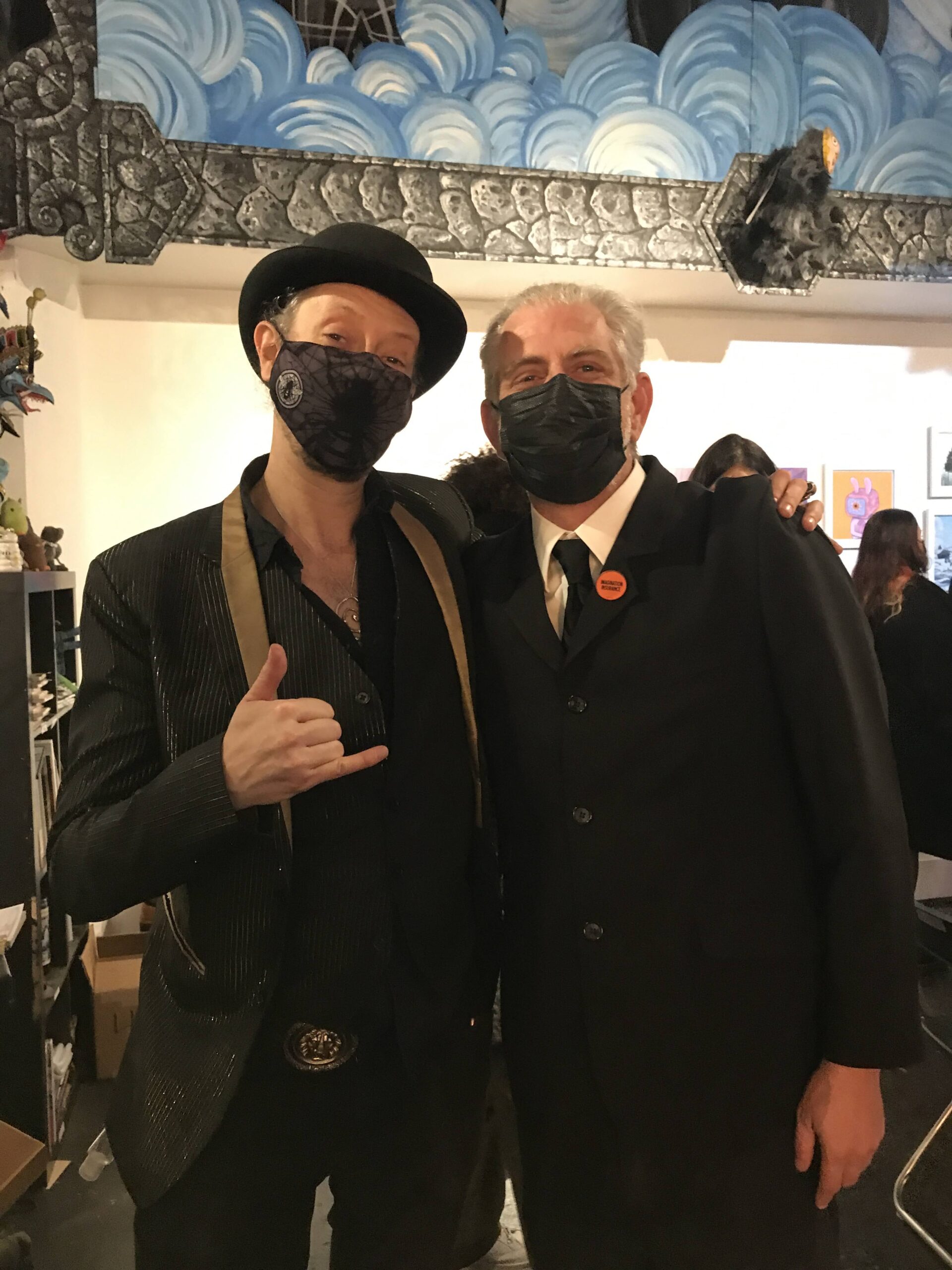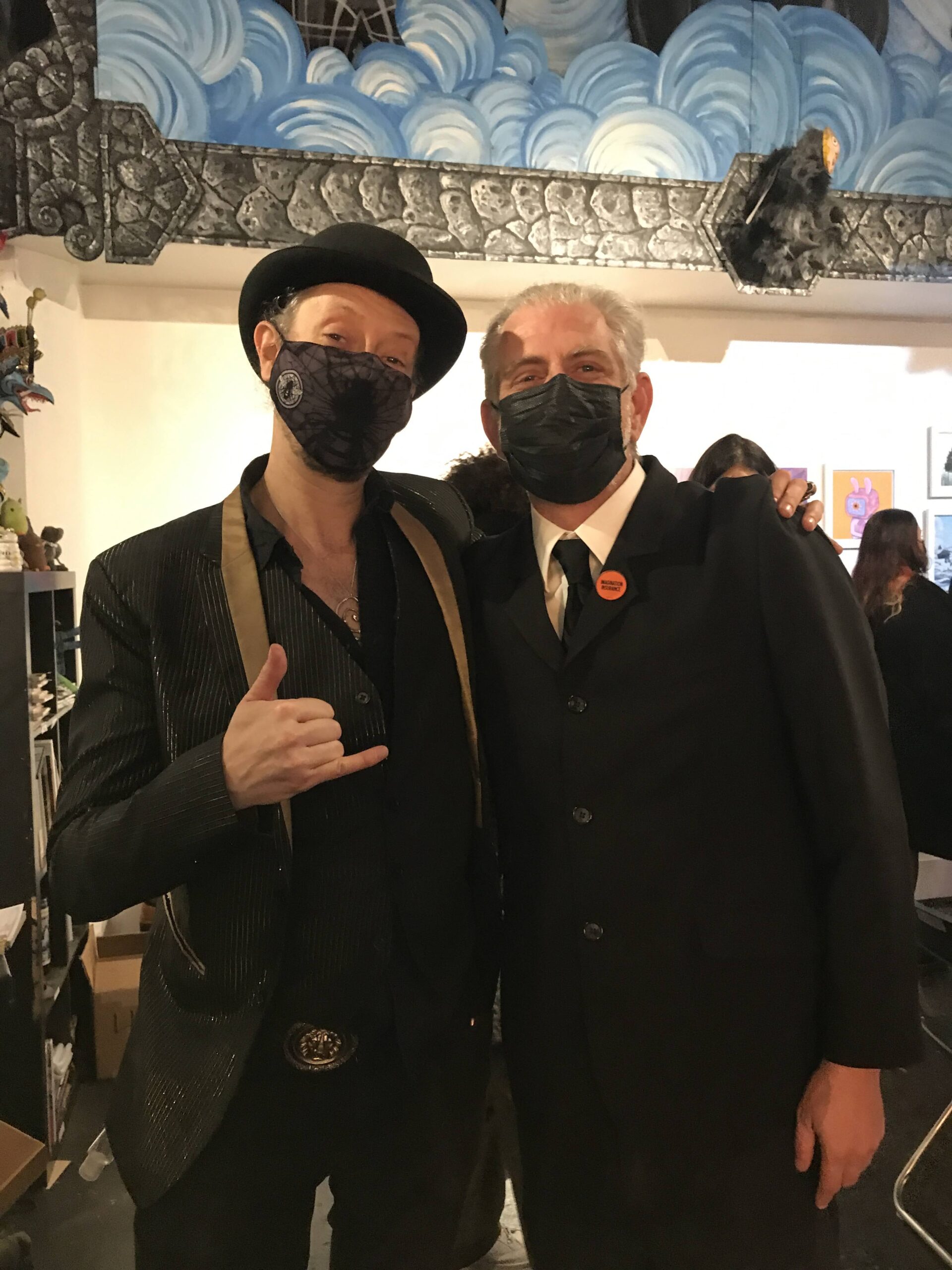 Dec 4 – Jan 1st
Opening Reception
Saturday, Dec 4th, 8 pm – 11 pm
The Hive Gallery and Studio is located at 
729 S Spring St, Los Angeles, CA 90014
Regular gallery hours
Wednesday – Saturday 1-6pm
I am looking forward to seeing you there!
This month, 
Hive
 Curators bring artists that explore art through technology with pieces that use Augmented Reality, Interactive hardware, NFT's, cutting edge hologram technology (Looking Glass), and more! In addition, we have over 30 artists exhibiting pieces priced for the holidays at $300 and under….what a better gift to give to someone than something ORIGINAL!
DJ's spinning records throughout the day from 8-11pm brought to you by Superbee himself!
You can watch the DJs live on twitch:
*Please note that, per the city's request, we will be requiring facemasks in the gallery for the safety of our guests, artists, and resident bees.
ADMISSION:
FREE
but we will gladly accept donations at the door. These funds will help pay for our services throughout the day.
HIVE

HOLIDAY SPECIAL

4 Shows in 1 Night
Featured Artists
Emma Kolb
Adeline Lamarre
DJ's
Curated by Superbee:
DJ Liz
KwesiK
Wide Grooves
James Bentley
Super Bee
"Resplendent Reality"
Augmented Reality Artworks
Curated by Psychotronic Solutions
Artist List:
Michael Strauss
Ben Ridgeway
Brad Rhadwood
Marian Montagnino
Zoe Cain
Noah Aust
Sawyer Hurwitz
Jian Lee
Farah Manley
Holliday Horton
Katie Seabrook
Luke Schroeder
More
"Doge'o Arigato Mr. Roboto"
Cryptocurrency and Robots
themed show curated by Android McGregor
Artist List:
Lordess Foudre
Ketan Patel
Eli Joteva
Andrew McGregor
Kuan Ju Wu
Peter Black
Matt Krivicke
Sireesh Adimadhyam
Audri Phillips
Dulce303
Pinguino
Nathan Cartwright
Matt Goldman
Andrew Hlynsky
Sawyer Hurwitz
Aimen Ahktar
Roger Anderson
Andrew Hlynsky
Wilson Owen Wilson
Scott Gagain
Projective Consciousness
"Fresh Honey"
Non-themed Group show
Robert Schmolze
Taylor Blue
Mark Silverberg
Christie Shinn
Taylor Hammond
Olivia Obrecht
Lynn Marie Greaves
Jentrois Roomes
Felix Galvan
Debbie Pauketat
Ishiyama "Jacky" Ken
Fabiola Gironi
Dominique Heffley
Jeremy Labib
Alexis Fate
Jared SchwartzAmber Bartlett
Dan Litzinger
Emily Veldman
Parker Winans
KATA
Bobby Coyote
Alexandra Ivy
Ace Jefferson
Jorge Boksio
Janice Cole
Camacho83
Joshua Tree
Steve Hernandez
Bonnie Ephraim
Brenda Trujillo
Amanda Andrei
Vasiliy Shevchenko
K Tang
and MORE!!!!