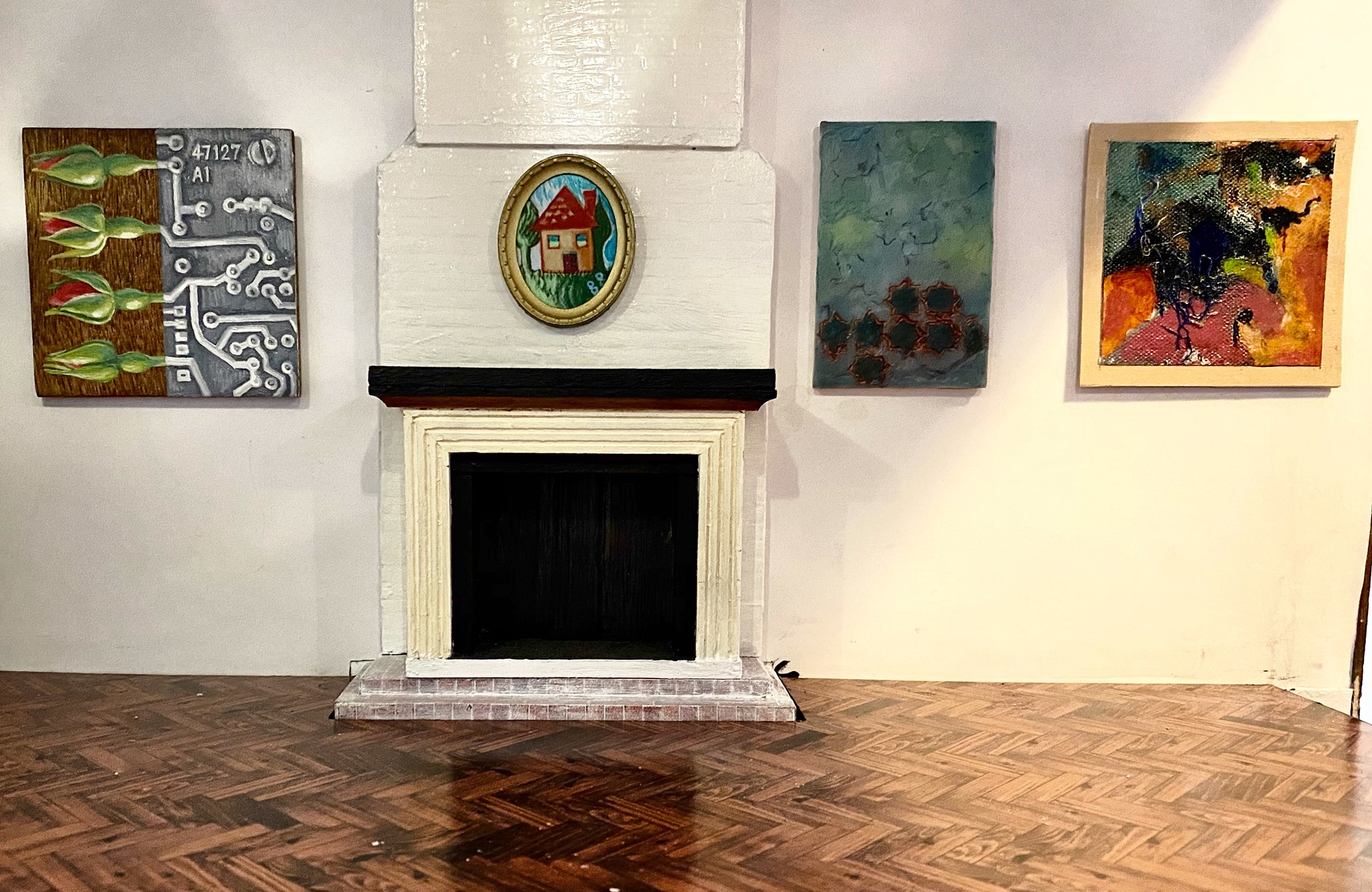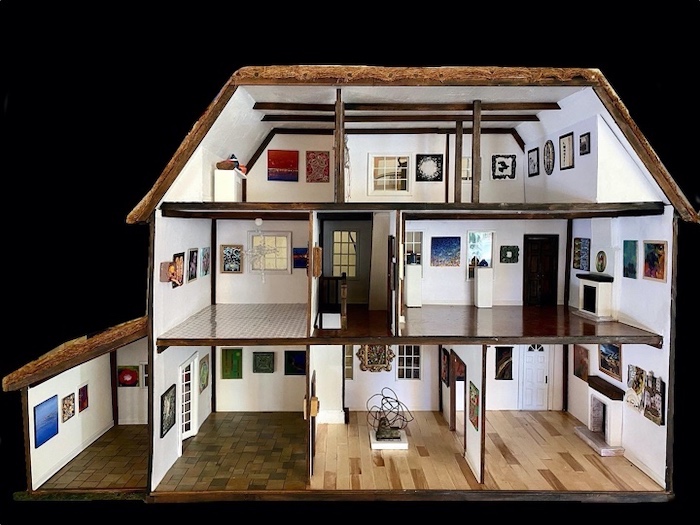 All works available for sale.
100% of the proceeds goes to the Artist
When
12/20/20 2 PM PST – 11 PM PST
Public Anyone on or off Facebook
Please Share With Friends and Repost the event on your social:
https://fb.me/e/op0B9LXdR
About Exposition D'art Miniature
Los Angeles Artist Kate Carvellas had a unique idea to cope with the stress and isolation of the COVID 19 pandemic.
Built out of cardboard, foam core, balsa wood and plaster gauze, Ms. Carvellas' 1:12 scale 19th Century French farmhouse began as a way to focus her creative energy in the midst of uncertain times. Methodically precise and highly representative—from the thatched roof down to the unbelievably realistic hardwood floors—constructing the tiny farmhouse allowed the artist to nurture her artistic drive through a clear, contained process during the pandemic's chaotic presence. Ms. Carvellas then invited her artist friends and colleagues to be a part of this miniature art project by submitting their own artwork, and the farmhouse-come-gallery was born.
The result is a stunning exhibit filled with art from many of L.A.'s best artists (and a few other talented artists from outside the Los Angeles area). Works include painting, mixed-media, fiber art, and sculpture in an array of genres.
Exposition D'art Miniature will debut as a virtual walkthrough on Facebook on December 19th. For quality assurance, the walkthrough will be pre-recorded. Ms. Carvellas will go live on Facebook at 2 pm to greet everyone. Then she will post the walkthrough.
Artwork WILL be available for sale. A photo album of all of the work will be posted in this event at 3 pm on December 19th. People can contact the artists in the "comments" section of the artworks to let them know of their interest. 100% of sales go to the artists. Artists are responsible for their own sales. (Artists – Be sure to let me know about your sales – I will put a tiny red dot next to the pieces that sell).
" I am SO excited to share the work of these wonderfully talented artists with you. In miniature."
-Kate Carvellas
Kira Vollmnan
Kristine Augustyn
L Aviva Diamond
Laura Larson
Leah Knecht
Leah Shane Dixon
Leigh Salgado
Margot Bloom
Maria Bjorkdhal
Marthe Aponte
Melissa Reichman
Nancy Kay Turner
Nancy Youdelman
Nurit Avesar
Pascaline Doucin Dahlke
Peggy Jo Sivert
Peter Hess
Richard Bruland
Robyn Alatorre
Sarah Stone
Scott Rolfe
Sharon Suhovy
Stephanie Sydney
Stevie Love
Sudrak Khongpuang
Suki Moon Pie
Susan Joseph
Suzanne Gibson
Tamara Porter Tolkin
Todd Westover
Tracey Weiss
Wini Brewer